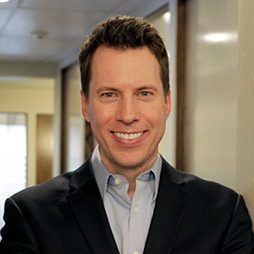 Chiropractor
Jason Steinle D.C.
Dr. Jason C. Steinle founded Health and Harmony Chiropractic and Wellness Center in Evergreen, Colorado in 2001. He and his wife, Amanda, are happy to call Evergreen home. They are the proud parents of Grace, Jackson, Georgia, and their Labrador, Samantha. Dr. Steinle graduated at the top of his class from Northwestern Chiropractic College. In addition to his Doctor of Chiropractic degree, Dr. Jason has a bachelor's degree in human biology and a minor in chemistry.
Since the Fall of 2001 Dr. Steinle hosted The Steinle Show talk radio program on 102.7 FM KYGT (and three years as a television host on Denver Community Television) As host he interviewed top researchers, surgeons, medical, chiropractic and naturopathic doctors in the United States.
In May of 2005 Dr. Steinle released his first book–Upload Experience: Quarterlife Solutions for Teens and Twentysomethings. After interviewing over 400 quarterlifers from around the United States and over 120 experts on his talk radio and television shows, Jason shares 30 of the biggest concerns quarterlifers face today along with the solutions that the experts and quarterlifers shared. The book was featured in the Westword and newspapers at BYU, Texas A&M, University of Virginia, Brigham Young, and many others. Since the release of Upload Experience: Quarterlife Solutions for Teens and Twentysomethings, Jason has been asked to serve on the Colorado Independent Publishers Association's Board.
Prior to earning his doctorate degree, Dr. Steinle trained for several months at a yoga and meditation center in California. There he took part in yoga teacher training, meditation, and nutrition courses. In 1997 he completed his certified massage therapist training program at the Phillip's School of Massage Therapy in California. He worked as a massage therapist in several chiropractic clinics throughout his doctorate training. Today Dr. Steinle continues to draw from his massage training at Health and Harmony Chiropractic and Wellness Center.
Dr. Steinle's experience as a public speaker includes being awarded the Competent Toastmasters Award from Toastmaster's International. He has spoken on heath and wellness at Colorado State University, Black Hills State University, Northwestern Health Science University, and to many community groups in Colorado and Minnesota. In addition, he leads patient orientation classes at the Health and Harmony Chiropractic and Wellness Center.
Outside Health and Harmony Chiroparctic and Wellness Center Dr. Steinle loves spending time with his beautiful wife, precious daughters, adventurous son and energetic lab. They are often found outdoors together. Whether it's hiking, mountain biking, skiing, or just going for a walk around Evergreen Lake they are at home when outdoors. Dr. Steinle also enjoys tennis, golf, soccer, and mountain biking.
Thanks for taking a moment to learn about Dr. Steinle. His diverse education and life experience allow him to choose the best treatment approaches for each individual client.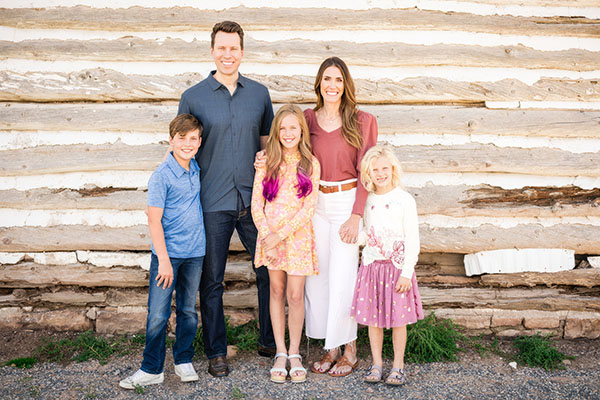 Office Manager, Chiropractic Assistant
Madison
Madison is an Evergreen native who is inspired and enthusiastic about natural healing. Madison has worked alongside Dr. Steinle since 2017, passionately serving the greater Evergreen community. In her spare time, she enjoys sewing, reading, hiking, and spending time with her pack of dogs in nature. Madison is in charge of patient scheduling and is likely the first person you will talk to when you call Health and Harmony.
CHIROPRACTIC ASSISTANT
Angellina
Angellina is a recent college graduate with an Exercise Sport Science degree and is very passionate about exercise and wellness. Angellina loves to ski, horseback ride, dance, mountain bike and spoil her dogs.
CHIROPRACTIC ASSISTANT
SYDNIE
Sydnie grew up in Evergreen and recently graduated from Indiana University where she got a Bachelor's of Science in Kinesiology. She is currently pursuing her Doctorate in Physical Therapy. In her free time, Sydnie enjoys skiing, Jeeping, reading, and spending time with her family.
CHIROPRACTIC ASSISTANT
LAUREN
Lauren has lived in Colorado for over a decade. She holds a degree in Integrative Health Care and is passionate about holistic health and making wellness accessible, realistic, and fun. You can often find her exploring the mountains with her husband and her pup, in a yoga class, enjoying live music at Red Rocks, cooking, reading, and crafting.
Monday
9:00am - 1:00pm
3:00pm - 5:30pm
---
Tuesday
1:00pm - 5:30pm
---
Wednesday
9:00am - 1:00pm
3:00pm - 5:30pm
---
Thursday
9:00am - 1:00pm
3:00pm - 5:30pm
Health and Harmony
Chiropractic and Wellness Center
1202 Bergen Parkway #102
Evergreen, CO 80439
(303) 670-1001